Products:
American Straight Steel understands that the manufacturing and assembly processes must both work together in order to create a product that is both reliable and easy to use. Our manufacturing process was designed to make assembly simple and trouble free.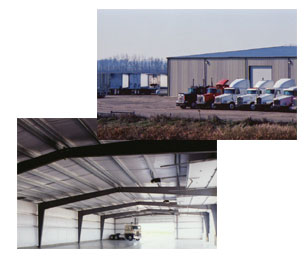 Straight wall construction is a flexible and affordable way of meeting your building needs. Computerized pre-engineering allows a building to be customized to your exact specifications and assembled and maintained with ease. These buildings are crafted with pride in the U.S.A., and carry a 20-year rust-through warranty. In addition to being remarkably economical, our straight wall buildings are among the most easy to expand in a number of ways. As your needs change, your straight wall building from American Straight Steel will change right along with you!

Which type of building is right for me?
American Straight Steel offers a wide array of building designs and products. Your specific needs will determine which of our building types is the best choice for you. Please call us today for a quote and any questions you may have: 615-547-1510

View Accessories (click here)


Straight Wall Designs:
The assembly process for our straight wall designs varies with each specific building. American Straight Steel has developed parts and accessories that make the assembly process smooth and convenient. Our manufacturing department will be able to explain your assembly in detail during the pre-engineering phase.