Online Quote: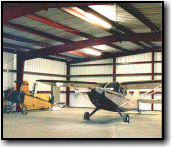 Welcome to Metalcraft, your online source for steel building info. This site is designed to provide you with tools that will help you fulfill your steel building needs, whether it's a warehouse, truck or bus garage, an industrial or commercial complex, agricultural building, a horse stable, or even an aircraft hanger. Metalcraft is your source for the latest in steel building technology.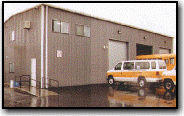 After 17 years of pre-engineered steel building experience,the skilled professionals at Metalcraft have become obsessed with producing only the highest quality, most durable products at the lowest prices in the industry.

Please follow the links to the left to access the information that you are looking for, or use our SiteSearch to perform a key word search (coming soon). We welcome your comments and ideas. Please send email to Info@metalcraftbuildings.com, or call us at 800 511 2560.